Most people visit Keystone Resort for the world-class skiing. Now, the ski resort will be known for its art and culture with the debut of Kindred Resort.
The team behind Kindred Resort, the new ski-in, ski-out real estate development at the base of Keystone Resort has an innovative vision that's transforming the site of the former skier parking lot into a social hub featuring a RockResort managed hotel, 95 luxury residences, a spa, three restaurants, the new home for the Keystone ski & snowboard school and … iconic artwork that will create one-of-a-kind experiences for skiers, snowboarders, bikers, hikers and, yes, even art enthusiasts.
HOTEL & RESIDENCES SET TO OPEN IN 2025
The Kindred Resort team broke ground on the real estate project, one of the most exciting and largest in the ski industry, with their world-class partners, PCL Construction, OZ Architecture and LIV Sotheby's International Realty in the fall of 2022. Construction is progressing quickly, with the anticipated completion date in 2025. Only six (6) Kindred residences are currently on the market, as part of the limited summer real estate sales release.
For more information, visit www.kindredresort.com.

A GRAND PLAN FOR PLACEMAKING
If this sounds like a grandiose plan, that's exactly what the Kindred team intends.
The Kindred Resort team is known for its bold entrepreneurial vision to create thriving and vibrant spaces full of life, technology, innovation and culture. That's why the Kindred "place makers" are partnering with the award-winning art consulting firm, NINE dot ARTS, the team responsible for Denver's Dairy Block art installations, along with the signature sculptural pieces in The Maven Hotel and even the community art plan for Fox Park and the Denver airport.
PUBLIC ART COLLECTION
Together, NINE dot ARTS and Kindred are creating a vision for a public art collection at the slope-side property that will feature high-impact exterior sculptures, as well as a mix of fine art prints and original pieces that will draw people to a more vibrant space that becomes a must-visit destination.
The team expects to unveil further details for the art collection in the coming months.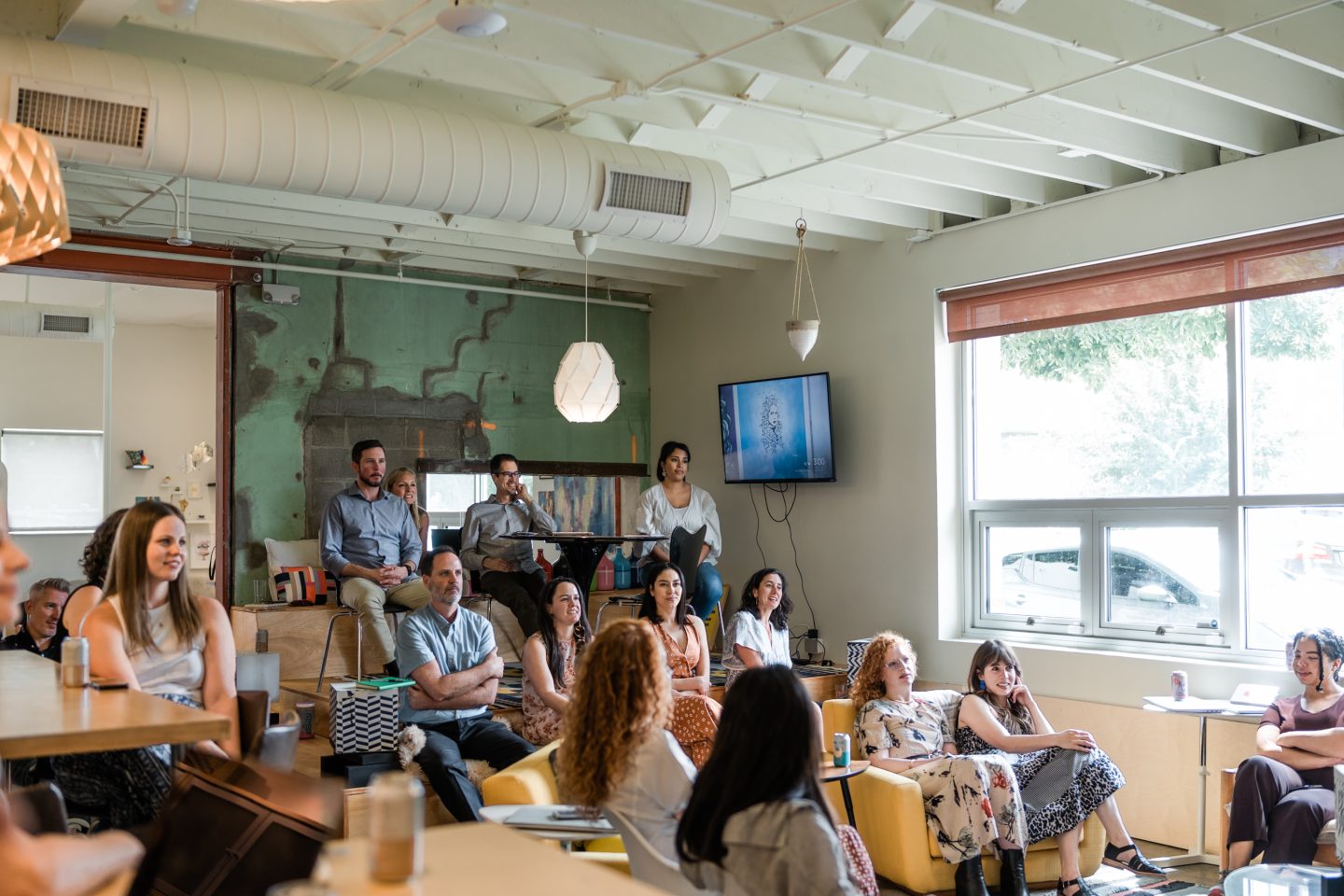 Our team of specialists helps clients transform spaces into one-of-a-kind experiences through the power of original art.
ninedotarts.com